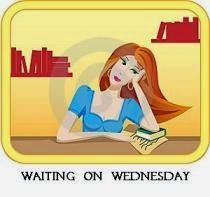 Waiting on Wednesday is a meme hosted by
Jill of Breaking the Spine
, which spotlights upcoming releases that we're eagerly anticipating.
Publication date: October 6th, 2015

Sounds Like Me: My Life (So Far) in Song by Sara Bareilles
From Goodreads: A candid and down-to-earth collection of essays by five-time, Grammy Award nominated singer-songwriter Sara Bareilles, exploring her life in song; raw, evocative, and utterly unforgettable.

Sara Bareilles shot to fame in 2007 with her hit single; Love Song, and her more recent chart-topping hit; Brave, but her journal as a songwriter started long before. In this candid book of essays, Sara pulls back the curtain to expose her songwriting process, revealing all the struggle and joy inherent in creating great work while staying true to yourself.

Showcasing her stripped down and confessional writing style, Sara's entertaining and inspirational book tells the inside stories behind her most popular songs and offers insights into finding balance between making art for herself and commercial music for her listeners.
I've been a huge fan of Sara Bareilles from the beginning, and I was so excited when I found out she was writing a book. I stumbled across her song "Gravity" on iTunes, way back before she ever released Little Voice on a major label, and I've loved her voice ever since. I actually emailed her the day Little Voice was released, because I remember her being so excited when she first found out she was signed to a major label, and I just wanted to wish her luck with her new album release. I never email or send fan mail to "celebrities" because I feel like they probably get enough correspondence from fans, but since she was just starting out and didn't really have a big fan base, I figured she might appreciate a little excitement for her album. I honestly never expected a reply, but I was thrilled when she emailed me back a couple of weeks later. I saved that email for the longest time, but somehow it was lost amidst the other thousands of emails I've saved over the years. I do, however, remember that her reply was very sweet and seemed genuine. I was able to see her in concert about a year later, and that was a fabulous show! She is phenomenal live, and I really hope I get to see her in concert again one day! That show definitely ranks as one of my top five concerts of all time. So, yes, I am very excited to read her book!
Edited to add:
Literally minutes after I typed up this post (on July 31st - yes, I do sometimes schedule Waiting on Wednesday posts weeks in advance), I was approved to read this ARC! I may or may not have actually squealed when I saw "approved" next to the title. I can't wait to read it!