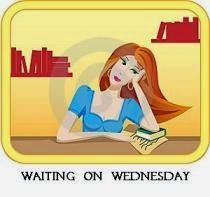 Waiting on Wednesday is a meme hosted by
Jill of Breaking the Spine
, which spotlights upcoming releases that we're eagerly anticipating.
Publication date: October 24th, 2015
The Libby Garrett Intervention by Kelly Oram
From Goodreads: Libby Garrett is addicted to Owen Jackson's hot lovin'. But the sexy, popular college basketball player doesn't appreciate all of Libby's awesomeness. He refuses to be exclusive or even admit to people that they're dating. The relationship is ruining Libby and she's the only one who can't see it.

When Libby's behavior spirals completely out of control, her best friend Avery Shaw and the rest of the Science Squad stage an intervention hoping to cure Libby of her harmful Owen addiction. They put her through her very own Twelve Step program—Owen's Anonymous—and recruit the help of a sexy, broody, hard as nails coffee man to be her official sponsor.
Adam Koepp has watched Libby Garrett for years. How could he not notice the sassy girl with the purple skateboard and helmet plastered with cat stickers? But in all the years he's crushed on her, Libby has failed to take notice of him. Why would she when he was just a nobody high school drop out who served her apple cider several times a week? Especially when she was hooking up with a guy like Owen Jackson—a guy with a college scholarship and more abs than Kyle Hamilton.

Adam finally gets the chance to meet Libby when his co-worker Avery Shaw recruits him to take Libby on the journey of a lifetime. With his ability to play Bad Cop and his experience with the Twelve Step program he's the perfect candidate to be Libby's sponsor. But will he be able to keep his personal feelings out of the matter and really help her the way she needs? And will Libby hate him when he forces her to take an honest look at herself?

This follow-up companion novel to The Avery Shaw Experiment can be read as a stand alone. (But where's the fun in that?) ;)