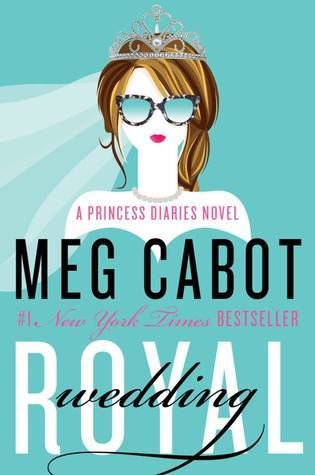 Read from February 22nd - 24th, 2015.
(Source: I received a copy of this book from
Edelweiss
in exchange for an honest review.)
I was thrilled when I was approved to read the ARC of Royal Wedding. I have to admit that I haven't read every book in this series, but I have enjoyed all of the books by Meg Cabot that I have read. I don't believe it is necessary to have read all of the books in the "Princess Diaries" series in order to enjoy this one. It works pretty well as a standalone, even though I hope she continues to write books in this series!
As the title implies, Mia is engaged, and the book follows her as she plans her wedding, and deals with the everyday things that come with being Princess of Genovia. There are several major plot twists - two of which I figured out very early on, with the others coming as a complete surprise - so the book is filled with more than just wedding plans.
Royal Wedding was very well-written and highly amusing; I laughed out loud several times. I think fans of Meg Cabot and the Princess Diaries series will thoroughly enjoy this book, and I would highly recommend it!
Rating (out of five stars):




Click to view and pre-order this book on Amazon
Click to view on Goodreads
Meg Cabot's Official Website