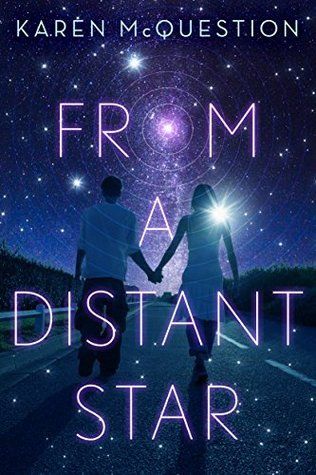 Read from March 20th - 25th, 2015.
(Source: I received a copy of this book from the author in exchange for an honest review.)
Emma's boyfriend, Lucas, is dying from cancer, and everyone believes it's only a matter of time before he passes away. That is, everyone except Emma. Emma is willing to do anything to help Lucas, no matter how crazy or far-fetched, so she enlists the help of an elderly woman, whom most of the town believes to be a witch. She provides Emma a potion to give to Lucas, claiming it will save him, but he may be changed. Emma doesn't care if he's different, as long as she gets him back.
On the night she gives the potion to Lucas, a strange object lands in the backyard. Within a week, Lucas is well again, but he has definitely changed. Unfortunately, Emma seems to be the only one to notice. When she finds out the reason for his change, she can hardly believe it, but she is determined to get her old Lucas back.
When the author asked if I would be willing to read and review From a Distant Star, I didn't hesitate to say yes after I saw the beautiful cover and read the fascinating synopsis. I definitely wasn't disappointed. I loved the characters - especially Emma, Scout, Eric, and Mrs. Kokesh. They were well-written and had distinct voices. The book was fast-paced, exciting, and original, and I would love to read a sequel focused on Scout!
There were a couple of plot twists, a few laugh-out-loud moments, and I may have shed a tear or two at the end. From a Distant Star is a sweet YA sci-fi/fantasy novel, and I would highly recommend to fans of that genre.
Rating (out of five stars):




Click to view and pre-order this book on Amazon
Click to view on Goodreads
Karen McQuestion's Official Website