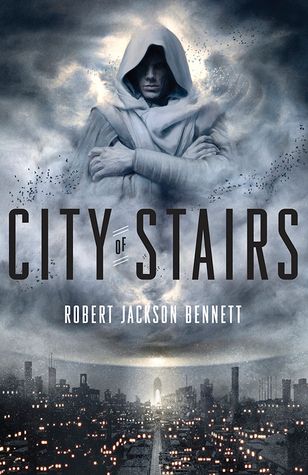 Read from December 5th - 31st, 2014.
(Source: I received a copy of this book from
Blogging For Books
in exchange for an honest review.)
I feel like I must have missed some vital part of this book. It has received so many four- and five-star ratings on Goodreads, but I spent most of my reading time debating between two and three stars. I suppose it is
very
true that not every one enjoys the same books.
There were times when I thoroughly enjoyed
City of Stairs
, and there were others when I was completely bored. There was even a brief moment when I considered stopping completely and just marking it has a did-not-finish, even though I really loathe doing that. I'm glad I stuck with it, though, as I feel it was just one rough patch in an otherwise decent novel.
While there were quite a few slow parts, the characters were well-written, and the world-building was imaginative. I wouldn't consider this an epic fantasy, however; it's more of a political thriller with a bit of fantasy mixed in.
In short, I think readers who enjoy political thrillers with a little mythology and religion added in will like
City of Stairs
.
Rating (out of five stars):



Click to view this book on Amazon
Robert Jackson Bennett's website