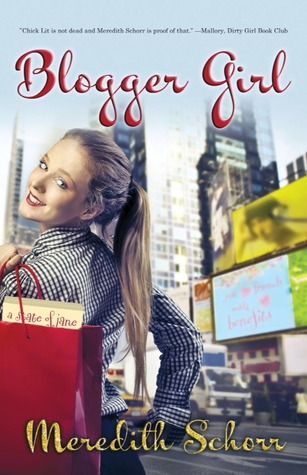 Read from December 27 to 28, 2014.
(Source: Purchased from Amazon.)
After reading the synopsis, I knew this was one I just
had
to read. As the title implies, it's about a girl who blogs, obviously. Not only does she blog, but she's a
book
blogger and reviewer, which I think many of us will find relatable. She's a chick-lit enthusiast, and her blog is exceedingly popular.
Kim works as a legal secretary, but spends most of her time reading and reviewing books that publishers have sent her. Her high school reunion is coming up, and while she is excited to see some of her old friends, there is one person she wishes to avoid at all costs - her high-school nemesis, Hannah. Not only does Kim still hold a grudge, she has recently learned that Hannah has written a book and wants Kim to review it. Kim is torn between giving it an honest review, and using her limited power as a popular blogger to tell the world about the
real
Hannah.
This was a very cute romance, and the book blogger / reviewer bits kept Kim relatable. It was a bit predictable, but still highly enjoyable. I would recommend this to fans of chick lit and light romance.
Rating (out of five stars):



Click to view this book on Amazon
Merdith Schorr's website