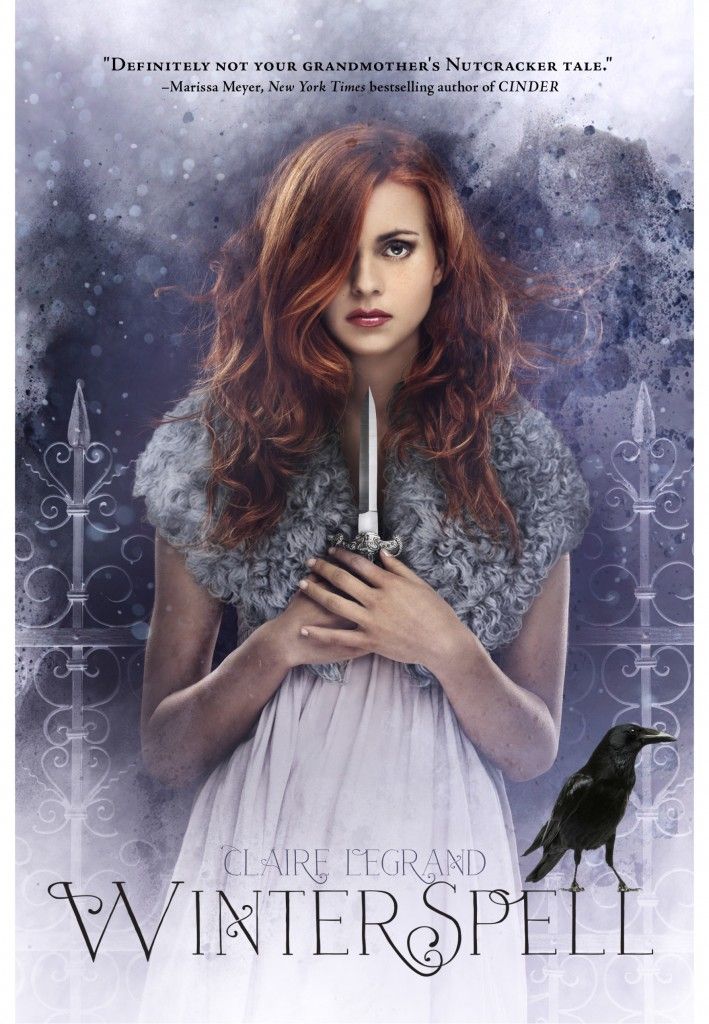 Read from November 03 to 07, 2014.
(Source: A very special thank you to Caitlin at
Royal Social Media
for giving me a copy of the e-book!)
First of all, I just have to say that the cover is stunning. Also, the quote on the cover of the book is correct - this is
definitely
not your grandmother's Nutcracker tale.
Winterspell
wasn't at all what I expected when I began reading it. Even though I've seen the ballet, I wasn't familiar enough with the story of the Nutcracker to really be able to catch all the bits that tied in to this retelling.
The book is dark and gritty, and filled with magic, peril, and hope. It is a time of danger and corruption, and Clara is at the center of it all. There's also more to her peculiar Godfather than meets the eye. On Christmas Eve, Clara's feeble sense of safety is shattered, and she is faced with a decision: follow her beloved statue, who has only recently come to life, or listen to her Godfather. Her choice leads her to a land that is even more perilous and corrupt than the one she left behind.
I had a really hard time rating and reviewing this book. I think it's harder to review a book when there's no strong feeling tied to it. I liked it, but I didn't
love
it. It wasn't bad, but it wasn't
great
, either, and I've struggled to try to get my thoughts out. It started out pretty strong, but it slowly started to unravel as I read more of it. Some of the characters were a bit flat, and I had absolutely no attachment to most of them. A couple of the main characters were intriguing and fleshed out a little more, but I don't think we really got to know them as well as we could have, and that was a bit of a disappointment.
The author did a good job of never letting me feel comfortable while reading. The danger and uncertainty that Clara felt was palpable all the way through the book. Though some of the scenes with Anise seemed a bit odd and out of place, I understood what the author was trying to convey with them. I thought Anise was one of the more interesting characters, and would have liked to learn more about her.
*
Possible spoiler
*: However, the final battle scene between Clara and Anise seemed lacking, and was quickly finished. It was a little anti-climatic, and I felt as thought the outcome was only decided by accident. [/end spoiler]
Even though this wasn't my favorite book, I still thought it was very well-written. It has a little of everything: magic, romance, battle, conflict, faeries, with a bit of clockwork and steampunk mixed in.
Rating (out of five stars):



Click to view this book on Amazon
Claire Legrand's website