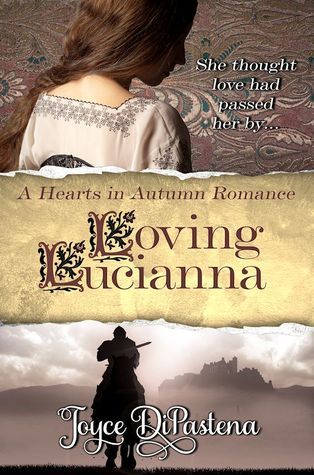 Read from November 18 to 23, 2014.
(Source: I received a copy of this book from
eBooks for Review
in exchange for an honest review.)
Sir Balduin has fallen in love with Lucianna and has asked her to marry him, but Lucianna has a secret that threatens to keep her from happiness. Will she be able to overcome her past and the threats of her brother in order to live happily with Sir Balduin?
Loving Lucianna
is a very sweet romance that takes place in Venice and France during medieval times, and focuses on Sir Balduin and Lucianna as they find love during the "autumn of their years." A unique trait of this novel is that it has characters of a more "mature" age, rather than the young heroes and heroines that most historical romance novels feature.
I really enjoyed reading this, and found myself hoping that Lucianna would overcome the difficulties of her past, and let herself be loved by Sir Balduin. There were times when I was frustrated with her, but I eventually understood
why
she was acting the way she was, and it made me more sympathetic to her plight.
This was a very clean read, and I would recommend it to readers who love sweet historical romances.
Rating (out of five stars):



Click to view on Amazon
Joyce DiPastena's website