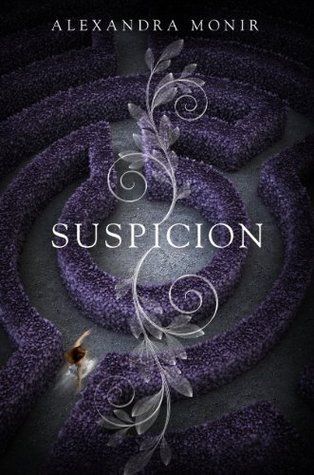 Read from October 31 to November 03, 2014.
(I received an ARC of this book from NetGalley in exchange for an honest review.)
After the tragic deaths of her parents, Imogen moves to New York with her guardians and tries to live a normal life. Her life is about to get turned upside down once again, however, once she receives the news of her cousin's untimely death. She returns to England as duchess of Rockford Manor, and in addition to learning the intricate rules of the English peerage, she also tries to figure out what really happened to her cousin.
Suspicion
is a little bit
The Princess Diaries
and a little bit
Downton Abbey
, mixed with magic, murder, and mystery. Haunting and suspenseful, I would consider this a light Gothic romance.
It was well-written and had excellent pacing, and there were a couple of plot twists that I was definitely not expecting, but which worked really well.
And finally, I just have to say that I adore this cover. It's gorgeous!
Rating (out of five stars):




Click here to view and/or pre-order this book on Amazon
Alexandra Monir's website