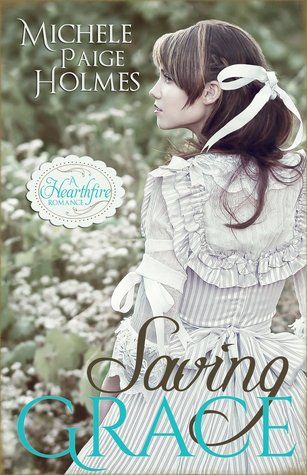 Read from October 27 to 31, 2014.
(I received a copy of this book from
eBooks for Review
in exchange for an honest review.)
Grace is the daughter of a worthless gambler, and the granddaughter of the Duke of Salisbury. After her grandfather passes away, her father plans to marry her off to one of the loathsome men he owes, and he sends her to visit several of them. Grace does her best to thwart her father's plan, and is even willing to ruin her reputation to do so. She only wants to hold out long enough for her inheritance from her grandfather to come through so she can move to a quiet place with her siblings. Her love for her brother and sister is clear, and she will do whatever it takes to protect them. When she unexpectedly ends up at Sutherland Hall, her plans begin to gradually change.
Saving Grace
is enchanting and well-written, and I really enjoyed reading it. While I'm not usually a fan of love triangles, it actually made sense in this story, and it wasn't unrealistic for Grace to be torn between the two men.
While I had an inkling about what might happen, I was never absolutely sure, and it was gratifying to read to the end without already knowing the outcome.
This was such a sweet and clean Regency-era romance, and I would highly recommend it.
Rating (out of five stars):





Click to view this book on Amazon
Michele Paige Holmes' website