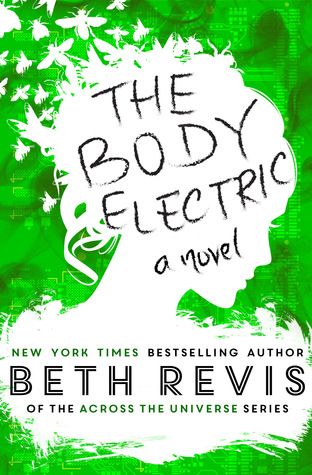 (Purchased)
Read from October 12 to 14, 2014.
First of all, I just have to say that I absolutely love the cover. It's simply fantastic.

This is the first Beth Revis book that I've read, but it certainly won't be the last. I was enthralled from the very beginning, and I was despondent each time I had to put the book down to do something mundane - such as work or sleep. I couldn't wait to get back to the story so I could find out what would happen next.

Set in the future, in a world where androids are a common thing, The Body Electric follows Ella Shepherd as she deals with the death of her father, her mother's sickness, a corrupt government, and a complete stranger who claims they used to be in love. Sounds intriguing enough, but toss in the fact that Ella can enter people's dreams and access their memories through her mother's technology, and you've got the makings of a terrific sci-fi tale.

Fast-paced and sprinkled with jaw-dropping plot twists, The Body Electric is not one to miss.
Rating (out of five stars):





Click to purchase from Amazon
Click to visit Beth's website