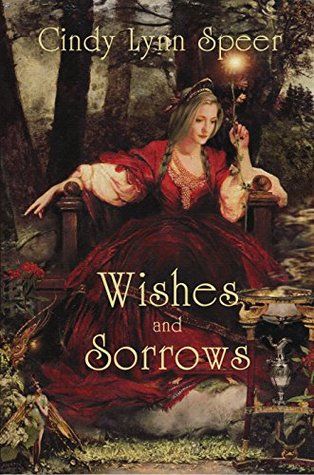 Read from October 09 to 12, 2014.
I received a copy of this from NetGalley in exchange for an honest review.
From Goodreads: For every wish there is a sorrow...

Wishes are born from sorrows, blessings are sometimes curses, and even fairy godmothers cannot always get what they want. In this original collection, Cindy Lynn Speer, the author of "The Chocolatier's Wife", brings to life creatures of myths and tales, mixing them into a vibrant tapestry of stories, happy and sad, magical and real, each lovingly crafted and sure to touch the reader's soul.

Step into the world where magic is real, and every mundane bit of reality is as magical as a true fairy tale.
Wishes and Sorrows
is a collection of short stories of magic and myth. I have to admit that short stories are not my favorite thing to read, and that may have colored my opinion of this title just a bit. This collection wasn't
bad
, it just wasn't something that was really able to hold my interest.
Some of the tales were commendable, some not so enchanting, and a couple were a struggle for me to finish. A few of the stories were pretty dark and modern, and didn't seem to fit the theme of the others, though I suppose they
did
fit the "sorrows" part of the title. It also includes a retelling of the Cinderella fairy tale, which was one of my favorite stories in this collection.
I would recommend this to readers who enjoy short stories and fables.
Rating (out of five stars):


Click to purchase from Amazon
Cindy Lynn Speer's website