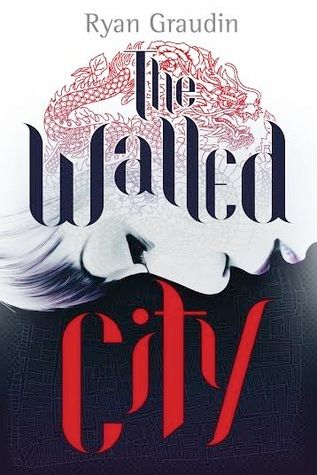 I received an ARC from NetGalley in exchange for an honest review.
There are three rules of survival in the Walled City: Run fast. Trust no one. Always carry your knife.
I originally thought this was going to be a dystopian novel, but I quickly discovered that it wasn't. It was much more raw and realistic, and after finishing the book I found out that The Walled City actually existed in the not-so-distant past. It's hard to imagine people living and surviving in places like that, and it made the story stand out even more for me.
Overrun by gangs and drug lords, the Walled City is no place for a young girl, but that's exactly where Jin finds herself while looking for her sister, Mei Yee. Mei Yee was taken by the Reapers, and Jin swore that she would do everything she could to save her. It's proving more difficult than she imagined, however, and she struggles just to survive each day.
She meets Dai, and what starts as a drug-running partnership quickly becomes friendship, though neither would admit it at first. Dai has his own mission, and he is just as determined as Jin to succeed. He's on a time limit, though - he only has eighteen days to complete his task.
The Walled City
is a fast-paced and well-written thriller, and it kept me wanting to read just one more chapter. I couldn't wait to find out what happened at the end, and I wasn't disappointed.
Rating (out of five stars):





Click to pre-order from Amazon
Ryan Graudin's website