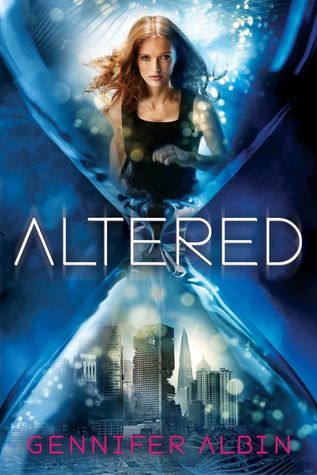 Read from September 12 to 16, 2014
(Purchased)
**
Spoiler Alert
** Warning: This review will have spoilers.
I had a hard time deciding on a rating for this book. On the one hand, it's a very creative world and I loved reading about it in
Crewel
. On the other hand, the love triangle in
Altered
really annoyed me, to the point where I almost didn't care about any of the characters involved. In
Crewel
, I felt that Adelice had more chemistry with Erik, but then she fell for Jost, and I had no problems with that. However, after arriving on Earth, it was like she couldn't make up her mind. The love triangle became the focus of the book, and it was like the important plots, such as Adelice being the Creweler, were pushed to the side. I realize that love triangles are big sellers in books these days, but I just didn't like the way Adelice went from being completely heartbroken by Jost breaking up with her, to being in love with Erik within a day. It was a little far-fetched, and I think the book would have been better without all the drama.
That being said, the book wasn't all bad. I did enjoy the addition of the Tailors, as well as learning a little more about what the Spinsters do. While the book started off pretty slowly, it picked up the pace near the end. Unfortunately, it picked up a little too much, and the final scenes seemed too rushed. Despite not being impressed with Altered, I am looking forward to finding out what happens in the next book in the
Crewel
series.
Rating (out of 5 stars):



Click to purchase on Amazon
Gennifer Albin's website