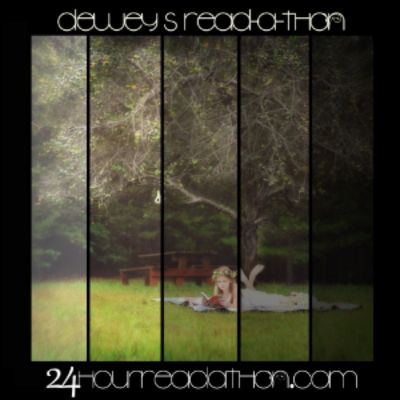 Sign-ups are now open for Dewey's 24 Hour Read-a-Thon on October 18, 2014!
Click here
to sign up. I would love to be able to read for the entire 24 hours, but invariably, something
always
comes up, which prevents me from doing so. I am going to do my best to at least beat my record for last year, though. I read a paltry three books during last year's read-a-thon, so it shouldn't be
too
hard to beat that, right?
I am planning to post here pretty often that day, so be sure to visit! Also, if you're going to be participating, leave a comment with your link, and I'll stop by to say hi and give you some encouragement during the read-a-thon!